I am so lucky to have this branch of my family tree growing nearby in the Hudson Valley now, instead of hours away via jet plane in Florida. Last week I went up for a visit and it was non-stop fun. Because what is more fun than one toddler? TWO toddlers, of course!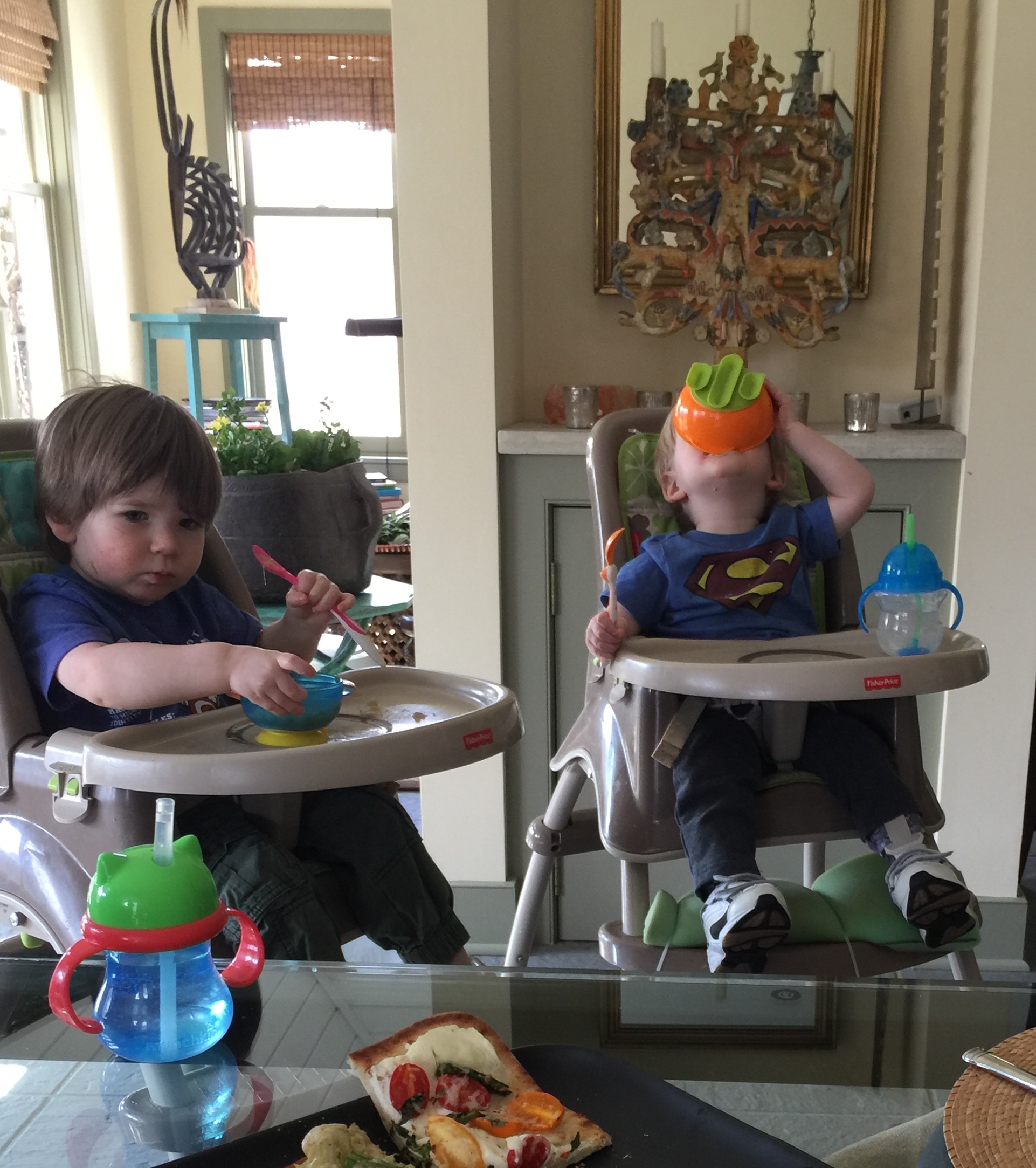 And yes, there are many ways to get Faux-pa's yummy applesauce into one's mouth. It's all fun, and after each meal, Willie gobbles up anything that the grownups missed with the dustpan and brush.
We took a ride to Albany, to visit the New York State Museum, and had a nice day out of the house. At the tail-end of their first northeastern winter, day trips are a way to stay sane.
A late afternoon visit to the nearby horse farm was great because we were able to see the foals with their moms. Everyone had a little practice walking on the pavement, a new and exciting environment.
Loud. Non-stop. Hilarious. Love.
When an escape attempt is foiled, all that's left to do is dance!