This is a little out of sequence. Before I went to Grand Canyon, I completed my spring loop in time to rendezvous at Mesa Arizona, in a big house with my amazing, hilarious family. We had a blast together: swimming in the pool and relaxing, eating out and cooking in (thanks Alice ;-), drawing, coloring and playing tag. We just spent the time enjoying the heck out of being together.
Without a calculator, I could not tell you how many times each of the three boys hurled themselves into that pool in a week, or how long anybody was able to stay underwater.
We went for a great hike up The Wind Cave Trail. Most of us found it challenging, albeit for various reasons. I am so grateful to have done that with my family, because I know for sure, I'd never have gone far on that trail alone. The views were stunning from the top. I think we gained over 800 feet in elevation. I won't mention my age, but Charlie is only six!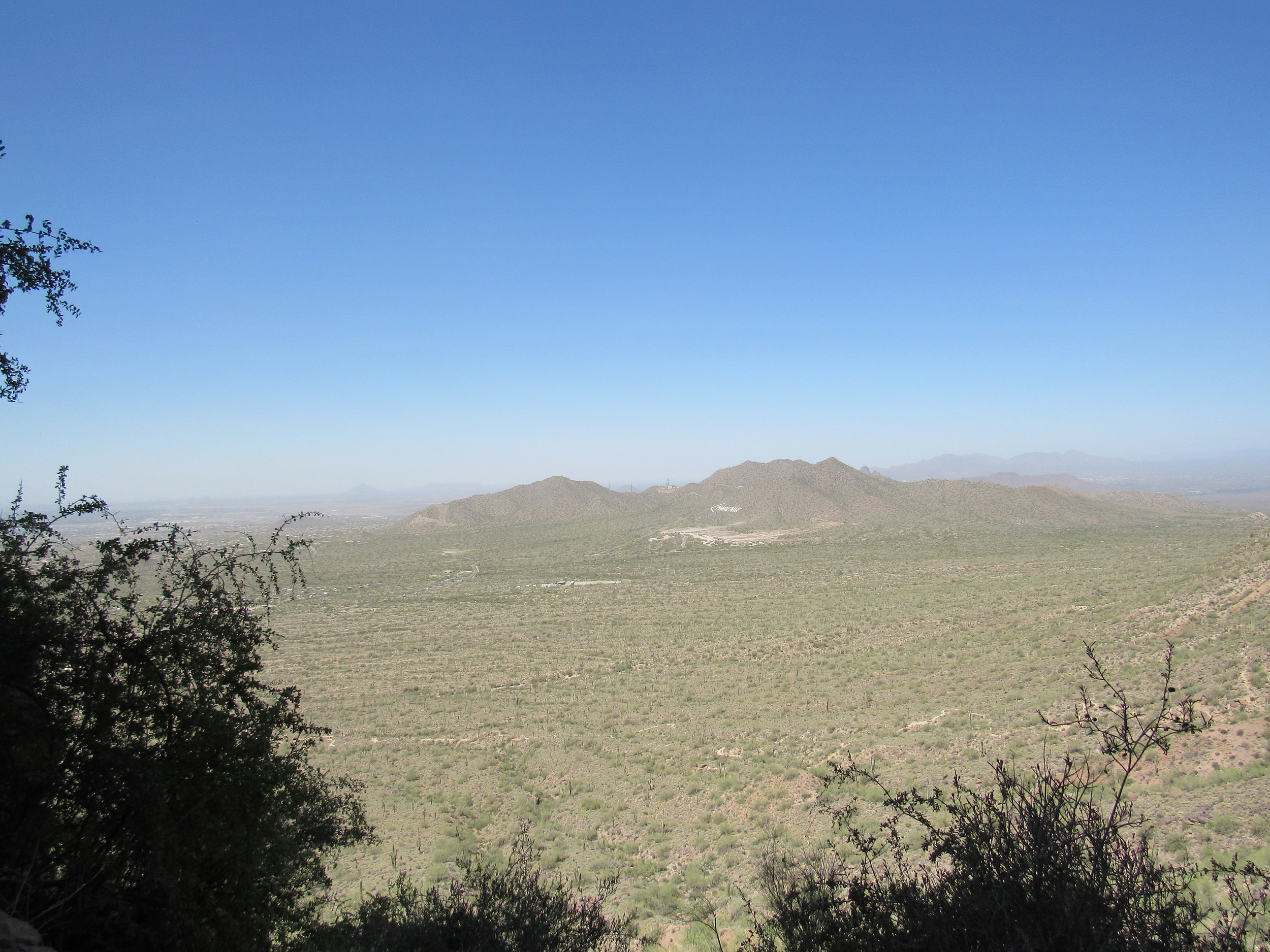 One day we went to a Highland Festival, and another day the kids went to Pima to the Aviation Museum, and I did a day of trip-planning, reservation making, bill paying sort of stuff, that just has to get done every so often.
It was a full moon, and I spent lots of time photographing La Luna, as she rose in front of the house and, set over Phoenix down in The Valley. Tom and Alice loved watching the lights of Phoenix twinkling in the distance. The kids loved the evening fires and S'mores.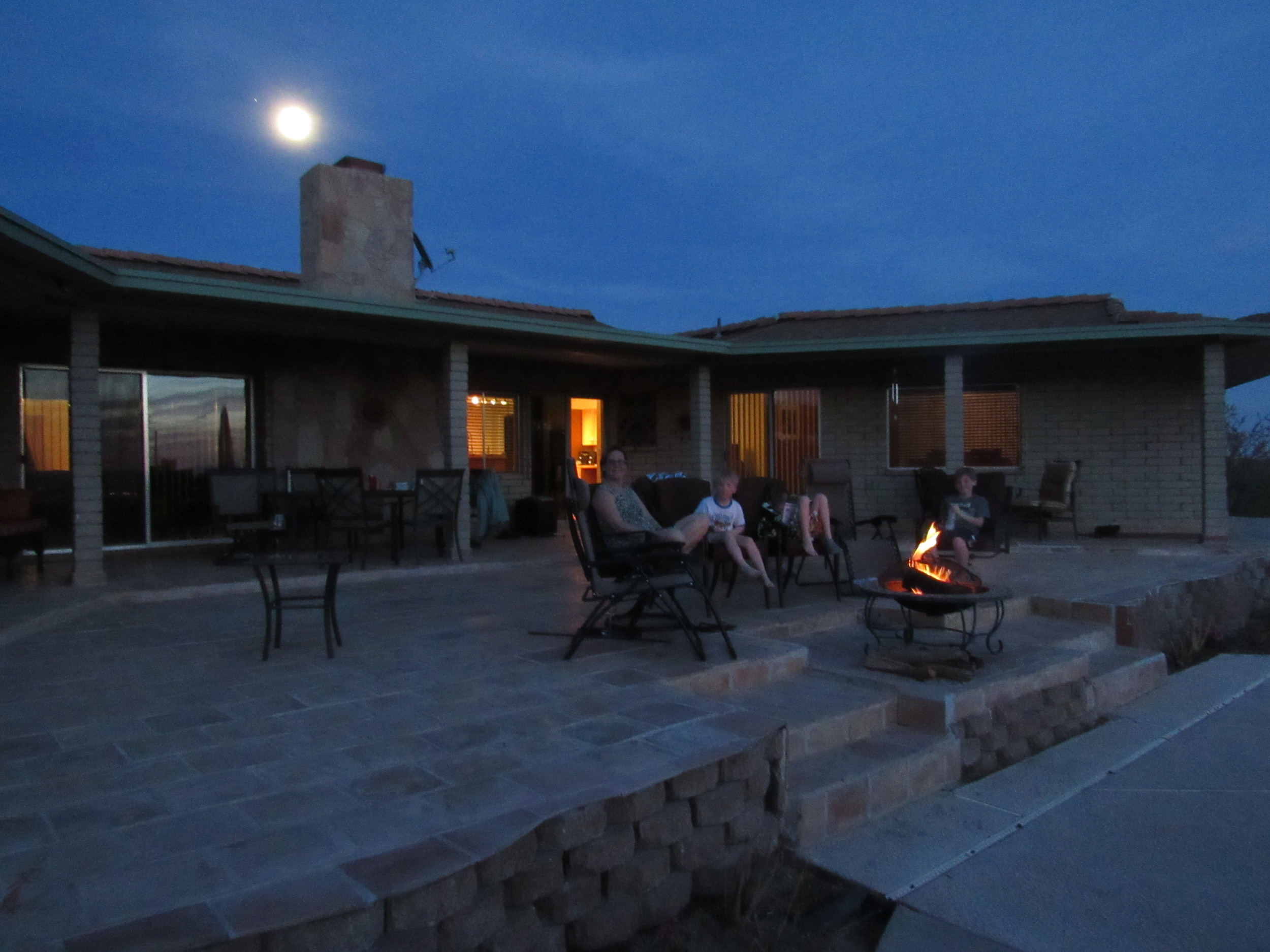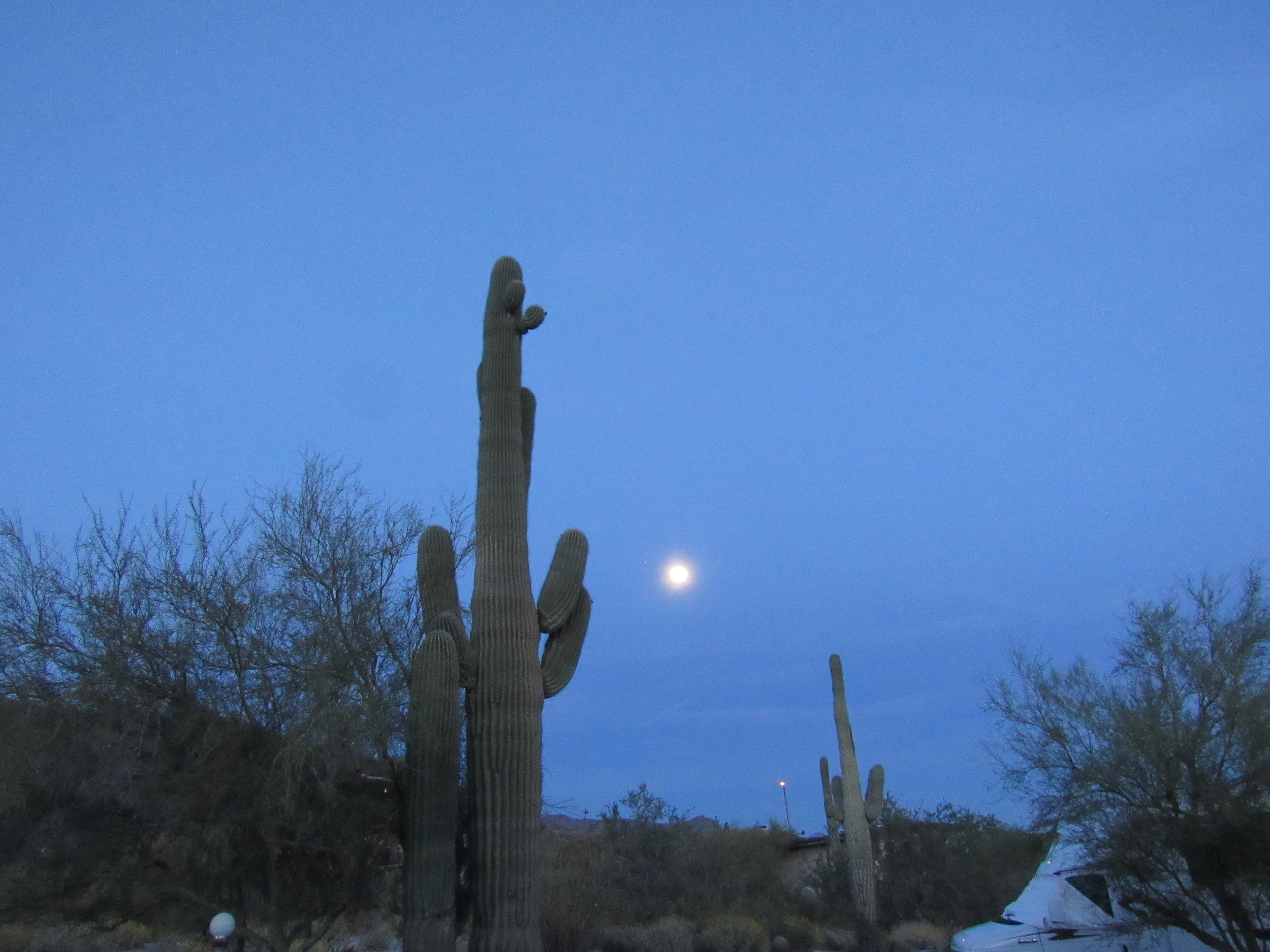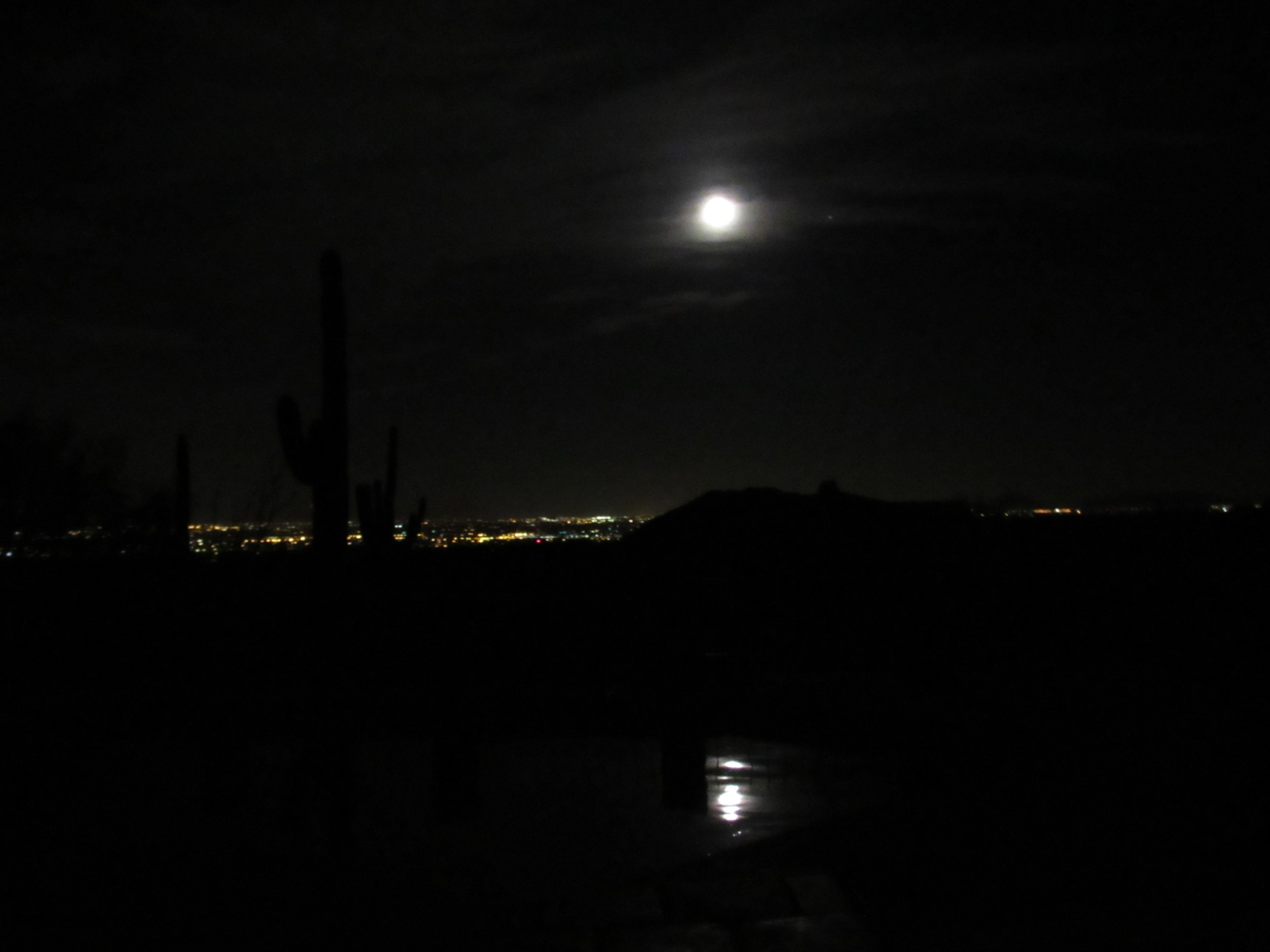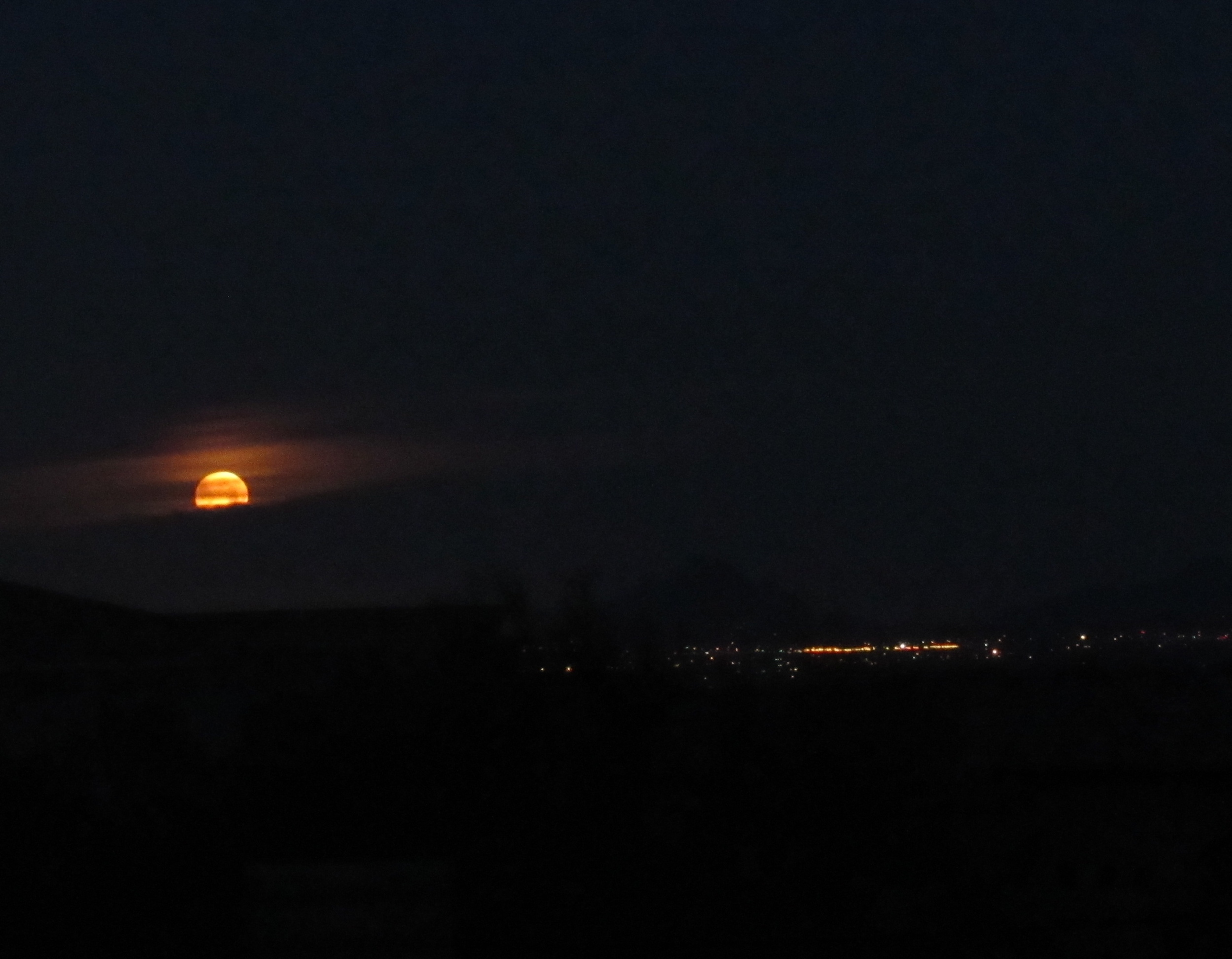 We saw a bunch of Javelinas out back in the wash--I'd been hoping to catch a a glimpse of them for months. We also spotted road runners, quail, and no snakes or spiders. Thank you very much.
A good time was had by all. Shhh... Nighty nite.